Intentional Healing through Sacred Arts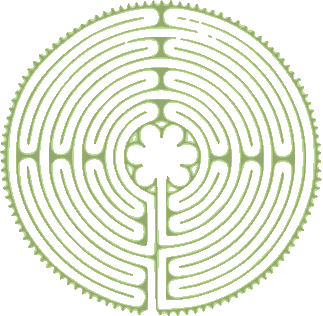 Licensed Psychotherapist * Iconographer * Practitioner of Spiritual Arts
© Andrea Bowes Copyright 2019
Sacred Arts Pigments and Process
These icons have been painted using the ancient art medium of egg tempera. This painting technique has foundations in the iconographic aesthetic of the Eastern Orthodox church. This tradition has been handed down from teacher to student over the centuries with this practice continuing to this day. During the icon writing prayers and chant can be used to sanctify the undertaking, infusing the image with a sacramental tincture. The painting is both an artistic expression and a spiritual exercise in which the iconographer is transformed through both intention and execution. The icons are believed to be windows to the divine and act as mediators to the holy beings they represent.
​
Traditionally, the icon is painted on a non-resinous board that has been prepared with a linen cloth and ten or more layers of natural gesso. This painting foundation provides a marble-like surface, which is permeable, allowing for deep saturation of the layers of pigment. The egg tempera paints are made individually for each piece from semi-precious stones and minerals that have been ground to a fine powder with egg yolk as the binder. Each icon has many layers of pigment added over a period of sometimes months. With each successive layer, there is an ever-increasing integration of color and depth as the image takes on a physical and spiritual presence of its own.
Once the painting is finished the icon must rest and harden to cure. The icon is then chrismated by applying warm linseed oil and beeswax over the surface. This process of chrismation represents the consecration of the image into its life service. and protects the pigment and gold.
​
Icon writing is for me a spiritual vocation. As months are spent in the presence of these saints and angels, I form an intimate and ever-deepening relationship with them and I am blessed by the life force they bring to the world.
​
It is my prayer that these images will awaken Divine Presence and bring spiritual energy and healing into the lives of those who embrace them. May they be a blessing to you on your journey!
© Andrea Bowes Copyright 2019